Taste the Italian summer
Here is a typical fire energy dish from my cookbook ENERGY. It is not a surprise that it suits the summer season so well. Tomatoes and courgette are typical summer vegetables that can cool the body (very yin vegetables). Mushrooms grow in an upward and outward growing movement (yin). The rucola and walnuts in the pesto bring bitter flavor which stimulates fire energy. If kale is not available in season, you can use broccoli. For kids I would make this dish with regular pesto of basil and pine nuts, otherwise it might be too bitter for them.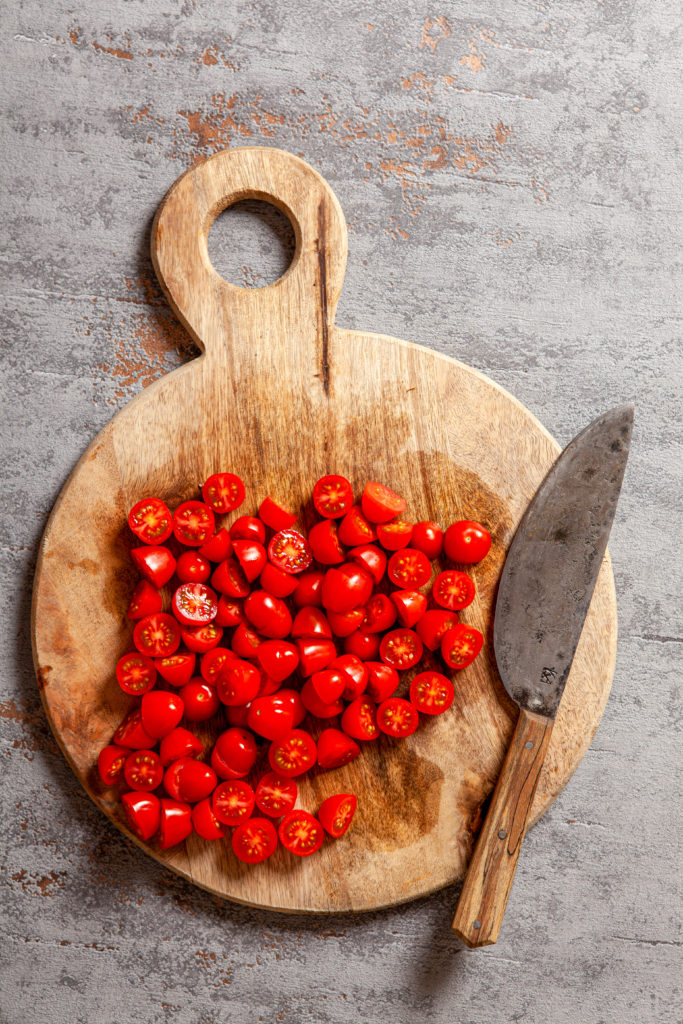 For 4 people
Preparation time: 30 minutes
300 gram of penne pasta
For the pesto:
75 gram rucola
30 gram walnuts
1/3 tsp salt
1 garlic clove
60 ml olive oil
1 tbsp lemon
1 tbsp olive oil
1 courgette
salt and pepper for taste
1 tbsp olive oil
150 gram oyster mushrooms
salt and pepper for taste
12 tomatoes, cut into halves
50 gram kale, cut into 5 cm pieces
Bring 2 liter water to a boil and add a pinch of salt. Don't be silly and don't cook the penne pasta according to the instructions on the back of the package. That never seems to work, really. Take it as an approximate indication and check every 1-2 minutes if the penne are ready by tasting it. Remove from the water when ready.
In a kitchen machine, mix all the ingredients for the pesto.
Cut the courgette into 2 through its width. And then through its length, slices it into long slices (see photo of the dish). Add 1 tbsp olive oil to a grill pan and set on a medium-high flame. Place the courgette in the grill pan and grill for about 2 minutes from each side until the courgette gets brown grill lines.
On the same hot grill pan add 1 tbsp olive oil, oyster mushrooms in their whole and grill for about 2 minutes from each side until the mushrooms get grilled lines on it.
Bring 500 liter of water to a boil and blanch the kale for 2-3 minutes. It should get slightly softer but still stay al-dente. Remove from the water.
In a nice wide bowl place the pasta and on top in a stylish manner the courgette, tomatoes, mushrooms, kale and pesto. Buon Appetito.